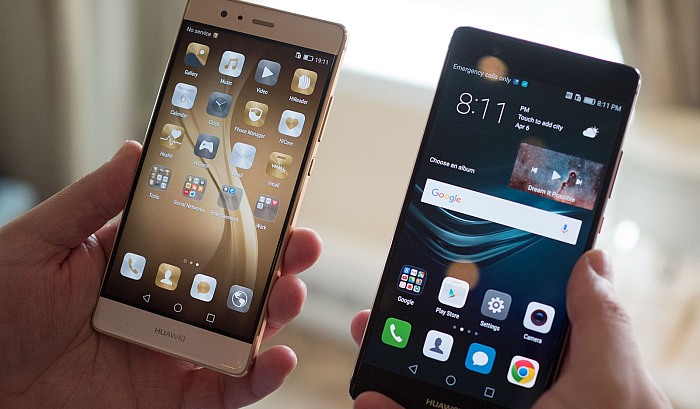 As has become the trend with smartphone makers, Chinese Huawei has released two flagship smartphones for 2016. These are the P9 and the P9 Plus. Both of these smartphones are upgrades from their predecessors the P8 and P8 Plus, and their functionality has dramatically improved. So how do you go about choosing between them? Here are their key similarities and differences.
Screen and Storage
The Huawei P9 Plus has a larger screen coming in at 5.5 inches, while the P9 has a 5.2-inch screen. This means that the P9 Plus weighs a little more. The P9 Plus screen features a super AMOLED display which should ensure that the colors which are displayed are increasingly vibrant compared to the P9. However, since they both have the same resolution, the P9 colors are a little crisper.
There are more options to choose from with the P9, as you can opt for storage at 32 or 64 GB or 3 or 4 GB RAM. With the P9 Plus, the only option that you have is the 64 GB storage space and the 4 GB RAM, based on the assumption that users with bigger phones prefer to have more storage space. Both models are able to support a microSD card up to 128 GB.
Camera and Speed
Their cameras are exactly the same, though it must be noted that the cameras are absolutely brilliant! The front camera is 8Mp, while the rear camera is a dual 12Mp Leica lens. Both have excellent laser auto focus meaning that the pictures which are taken are close to DSLR quality. Their processors are also exactly the same, though have improved tremendously from the P8 models. They are now 100% faster than they had been earlier.
Battery Life
The P9 is fitted with a 3000 mAh battery where is the P9 Plus is fitted with a 2400 mAh battery. One would expect that this means the P9 Plus has an advantage and the battery will last longer. This is not the case however, as the P9 Plus features larger display which requires more battery power to run. In the end, both of these models have battery lives that are quite similar.
The Final Choice
Making a choice between these two models can be quite difficult as there is so much that is similar, though the winner is the P9 Plus. It is designed to deliver more than the P9, and it has managed to do so.