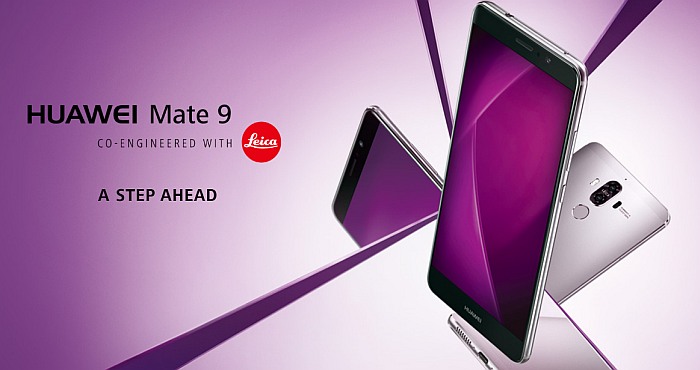 The US smartphone market is chock-a-block with different brands and each one competing with the other to gain leadership. The Huawei smartphones have arrived in the United States recently but the brand offers an impressive line of feature-rich phones. The Huawei Mate 9 has been released recently and it has all to woo an Android fan but the company has not yet revealed the release date or price.
When we reviewed the Huawei Mate 9, we found that the Chinese manufacture has worked upon its older models – P9 and the Honor 8 to present a new and improved Mate 9. This smartphone is amazing in many ways and it includes solid design, great power and good efficiency.
Size and exterior:
The size of the smartphone measuring about 6.17 by 3.1 by 0.31 inches, is perhaps the first thing you will notice about the Mate 9. This5.9-inch phablet styled handset can barely be held with one hand.
It has a minute black border and 373 PPI display which has the front facing camera and Huawei logo. The brushed aluminum back of the smartphone is a little slippery, making it tough to get a good grip.
Mate 9 features:
Huawei Mate 9 comes with a dual 20-megapixel monochrome camera and it also has fingerprint sensor which can support swiping on screen to answer calls, show notifications and lots more. However, the fingerprint sensor misses the 'smart key' function of Honor 8. There are no glaring issues with this handset.
At the bottom of the device you will find the speaker grills and the USB-C port for charging. There's the volume rocker and power button on the right hand side. On the top you will find the audio jack and the SIM drawer is on the left side of the device.
The Mate 9 version that we had a look at has dual SIM capability. It has the provision to add a microSD card to increase the storage capacity to 256GB.
Similar to other high end Huawei handsets, the Mate 9 comes with a finger scanner at the back side and it seamlessly fits to its body. With some of the best features in the industry, the Mate 9 is one of the impressive looking smartphones from the Huawei stable.
Overall, we found that most of the features that could not be seen on the smartphone were best rated, and those that were visible needed improvement.