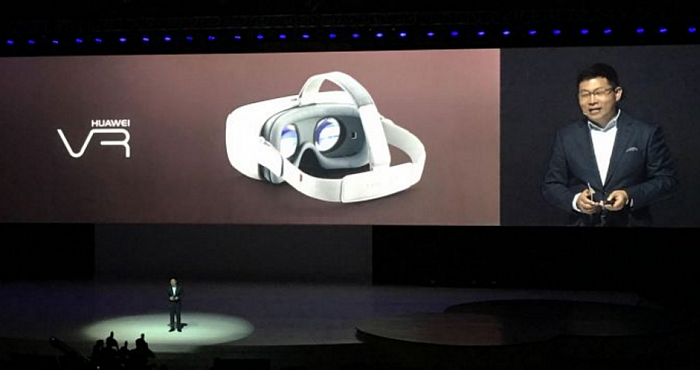 2016 has seen a boom in the Virtual Reality Technology and manufacturers are slowly trying to get a piece of the market share. Lenovo kicked off 2016 with the launch of the K4 Note that supported VR. It can be optionally bought with a VR headset.
The phone uses Lenovo's very own technology called TheatreMax, which has the ability to convert any multimedia content into VR content. Samsung also launched their own VR headset along with Galaxy S7 and S7 Edge. Though it is a bit pricier, it is manufactured by Samsung in collaboration with the VR leaders, Oculus.
Huawei, too, announced their very own VR headset, named Huawei VR. It was announced in China and there has not been any revelation about the headset's price and availability. For now, it may be available only in China. The headset is compatible with the latest phones from Huawei, the P9, and the P9 Plus. It is also compatible with the Mate 8 too. Huawei's latest flagships have been received very well by the critics for their build quality, performance and camera. The phones come with Android Marshmallow out of the box. All these phones come with a full HD display and this might be a slight hiccup in terms of VR quality. Samsung Galaxy S7 and S7 Edge, have a superior resolution which provides a crisper and better experience overall.
In terms of innovation, Huawei VR is a disappointment except for just one feature. It is strikingly similar to the Gear VR. All you have to do is place the phone in the slot, strap on the headset and use the touch panel on the side of the headset to browse through content. Huawei has used a 360 degree sound field to go along with the immersive content to provide a wholesome experience. This is actually a very cool trick, as the degradation in video quality will be made up by the sound quality.
The headset has a latency of 20ms and a 95-degree field of view. The right side of the headset house the volume buttons, the touch panel, and the back button. Another thing to note here is that Huawei is providing a lot of freebies to those who buy the Huawei VR. They have promised 4000 free movies, 40 free games, 350 panoramic images, and 150 panoramic tours. That sounds like one hell of a deal for the headset.