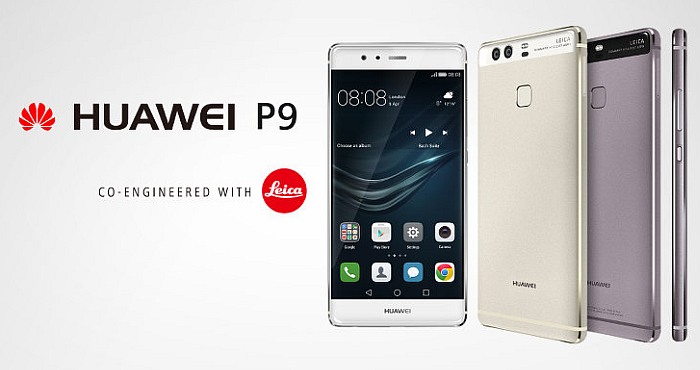 The phone is a phone, right? Same features, same posibilities, what else is there to add or improve? If you get your hands on Huawei P9 phone, can you wait for a big surprise – this smartphone is designed to simplify your life in a way that you will not find anywhere else and to give you a tool that will allow you to reach unattainable.
I still do not believe? Look at the five characteristics offered by Huawei P9 you probably did not know you are there, and without which soon will not be able to imagine your life. And remember – this is only the beginning!
Knock-knock, who is it…?
It often happens that you want to show your friend what you saw on the screen of your phone. Maybe it's a map that shows the way to the agreed destination, or fun exchanging comments below your Facebook publication, or application that shows how much you have progressed in learning a new language? Whatever it is, take a picture of the screen with Huawei P9 phone is as easy as double-tapping the screen knuckle. Knock Knock – and your phone keeps everything you see on the screen, with the option to immediately share with your friends.
Did you know that you can also create a "picture" of the entire Web site, even though does not stop at the screen? "Draw a" form letter S on the screen of your finger joint and see the magic as it develops! Try the different forms to run other commands!
Mom, look, no hands!
There are times when you can not really touch the phone as much as you want. For example, when you are in the bathroom and called somebody with whom you like to chat, but your hands are wet, so you can not tell. Or when your fingers jammed in the test, and you realize that you need to call a friend because you are not sure that you are well remembered her recipe … and your hands are all dirty! No problem, you have your P9! Loud "Ok Emi" – and the phone wakes up and is ready to listen to your instructions. You can order him to call a chosen person, start the camera or look for a specific sentence to the net. With the help of voice commands can also answer or reject incoming calls!
Fast and Shortcut
So your phone is equipped with all the possible applications and tools, but what does it matter if the access to the same is complicated and takes time? When you need a light in a dark hallway when looking for keys that seem just dropped out of hand, really do not want to go through several levels of menus – and when you need instant access to a calculator if you want to quickly calculate how to share an account with friends at the restaurant. What would you say if all of the most important tools – voice recorder, flashlight, calculator and camera – were available via the lock screen? There – with Huawei P9 phone, all you need is to pass from the lower corner of the lock screen upwards to immediately launch an application, without having to search.
By the way – did you know that if in sleep mode, you double-click a button to silence, your phone will immediately wake up and take a picture? Try this trick really is worth it!