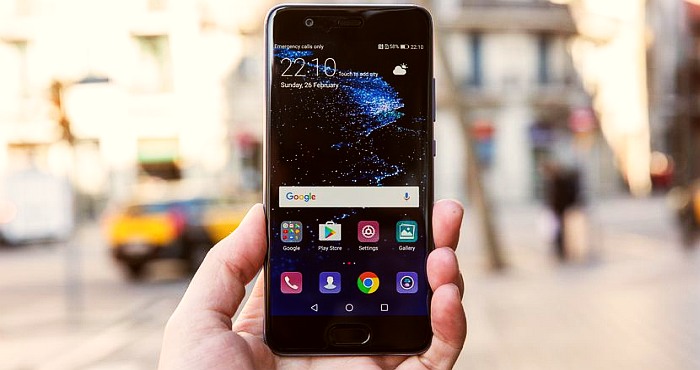 These days, Smartphones are getting crazy powerful and companies are looking way to differentiate themselves from competition. Maybe that's an investment in cool new technology, maybe running focus on design or anything.
For Huawei, this year both tech and design feel somewhat iterative but the collection of smaller improvements in total raised this phone up from its predecessor.
Let's take a look at Huawei P10.
What are the specs?
5.1″ 1080p LCD
Kirin 960
32GB/64GB storage options
MicroSD or Dual Sim
4GB RAM
Leica Dual Camera
Front Fingerprint scanner
3,200 mAh Battery
Supercharger
Hands-on
I would say this phone is easy to use in one hand. Huawei focuses on the P10 aesthetic design.
This phone droves inspiration to other popular handsets whose have rounding corners and softening edges. It is more angular than last year's P9.
Bolder color options which are available for Huawei P10 are appreciated. My favorite one is the dazzling blue model featuring a hyper cut back panel that shimmers in sunlight but remains fairly well resistant to fingerprint smudges.
One of the larger departures from previous Huawei Phones, the fingerprint sensors moves to the front Bezel. It requires more of a reach to unlock the rear-mounted sensors.
The another improvement is in Huawei Custom Software EMUI. Now on version 5.1, you get the option to swap your home screen from apps to an app drawer and the general notification bar is similar to Stock Android.
P10 Processor
I am impressed with the chipset of Huawei P10. Huawei's Kirin 960 processor is a screamer. This processor can easily beat the Pixel and One Plus 3T in terms of the benchmark. Gaming on Huawei P10 is mind blowing.
Geekbench Score of Huawei P10
Single-Core Score: 1940
Multi-Core Score: 6148
What Dual Camera Gives?
At the rear, you have two cameras. One camera is 12 MP with an RGB sensor while another one is 20 MP with a monochrome sensor. Due to these cameras, you can get the one of the best still photos, comparing to any android device.
Wrap Up
In a way, this phone is really one of the best smartphone available in this budget segment. As it is a successor of P9, So it is a step ahead in each aspect.
P10 offers a compelling solution for folks looking to something different.