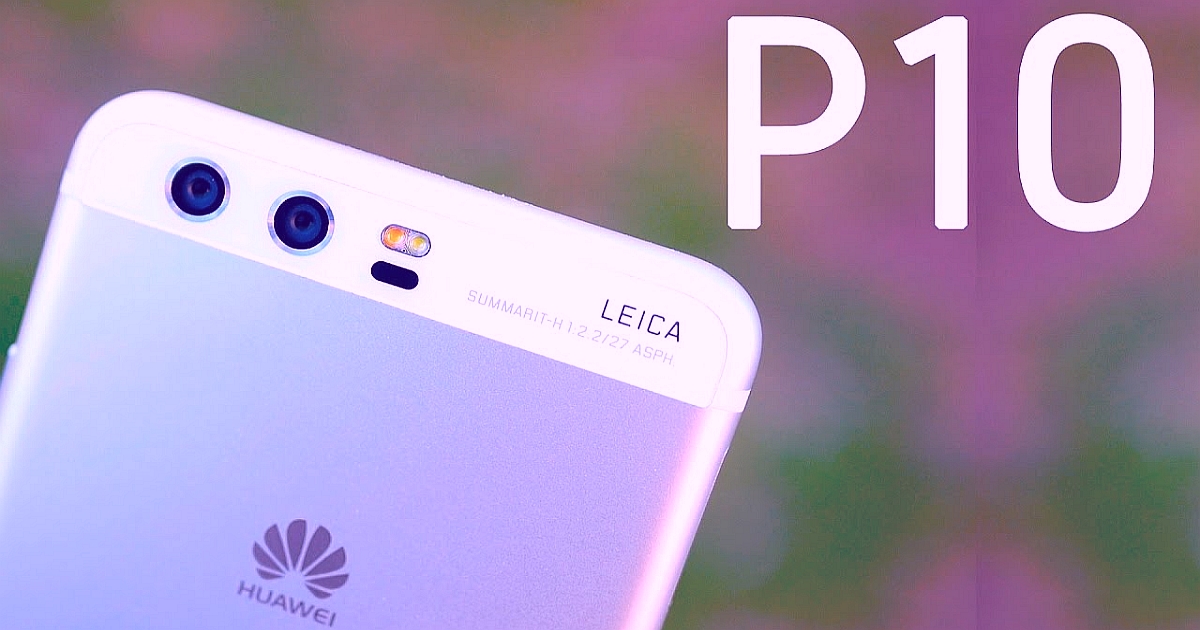 Huawei's P10 phone has many features that make it stand out among the phones available today. Below are some of the reasons why the Huawei P10 stands out. Number one is the Leica Dual Camera. Plenty of phones have dual cameras out there but none other compares to Leica, one of the most prestigious camera makers on the market. With one black-and-white sensor, you can shoot a true monochromatic shot, with an added depth of field and super fast focus times and stabilization. This makes the Huawei P10 one of the most capable camera systems available on a modern smartphone.
Number two is the Leica Selfie Camera. The Leica Dual Camera system wasn't enough for you, the 8-megapixel selfie camera should impress. It lets in lots of light and can automatically tell when it's looking at one person or many and then switch between regular and wide angle to fit. Isn't that just perfect?
Number three is fingerprint sensor navigation. Now, while you can unlock the phone as usual with the fingerprint sensor, it's also capable of replacing your on-screen home, back, and recent apps button. When off-screen navigation is activated, you can tap the center to go back, tap and hold to go home or swipe left to see your recent apps.
At number four is called ultra memory. Now Huawei's ultra memory uses machine learning and the powerful keyring 960 processors to ensure that your phone is always fast and stays fast by intelligently allocating, recycling and compressing memory.
Number five is superfast charging in one hour. The built-in high-density battery might have a large 3200 milliamp-hour capacity, but that doesn't mean it's slow to charge. It makes use of Huawei's protected supercharged technology and can fully recharge in an hour.
Number 6 is smart gestures. The P10 apart from having a gesture supporting fingerprint sensor, it also has motion controls and knuckles gestures too. That means you can set it to mute the phone call when you flip it over or take a screenshot when you knock on the screen twice or use two knuckles to record a screencast, you can also draw an S to take a scrolling screenshots, launch split screen by drawing a line across the screen.
Number seven is the design. We've seen metal phones before right? Most phones are made out of aluminum now, but it's very unlikely you've seen one with an hyper-diamond cut finish before by engraving the metal with microscopic diamonds all over the back. It creates the texture and reflective quality you just don't get with any other phone. So those are your seven reasons why the P10 is one of the unique flagship phones on the market.