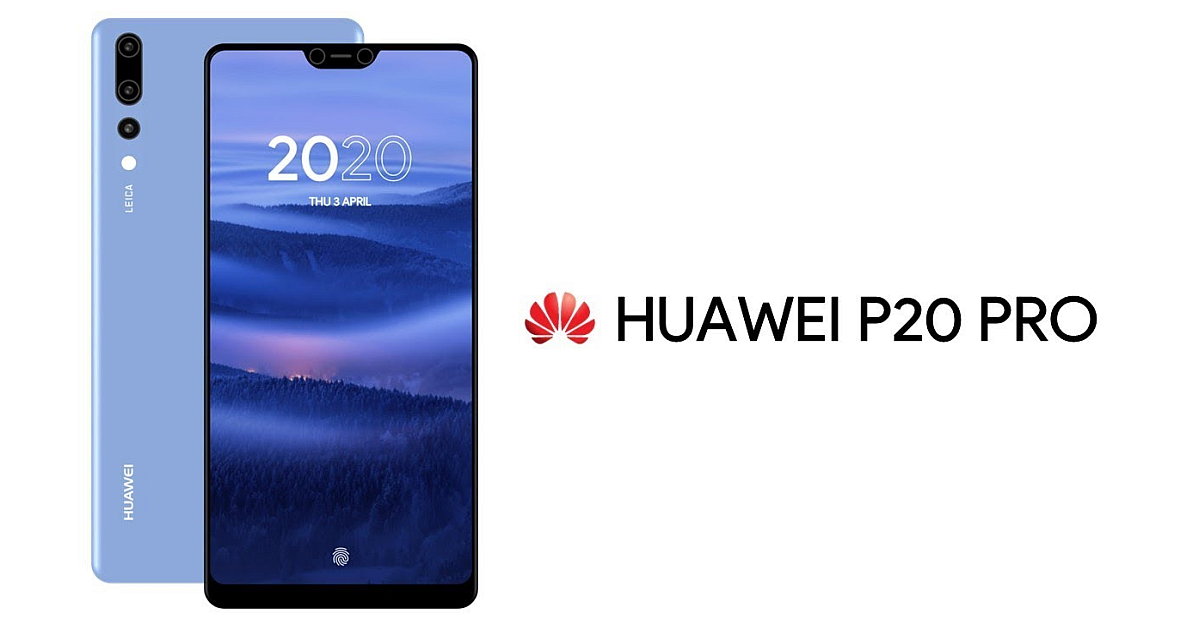 Huawei P20 Pro Has another Side to It. After the huge success Huawei achieved over the years, the famous company is aiming to attract more customers and present new features at the same time. The Huawei P20 Pro comes as a great example to allude to the aims the company is working to accomplish; the P20 Pro isn't only a beautiful and chic smartphone, but it also contains unique features and has the best triple cameras in one formula, which is going to blow your mind away once you give it a shot.
The exquisite Huawei P20 Pro has a Kirin 970 processor, storage of 128 gigabytes and a RAM of 6 gigabytes. And on top, the battery endurance of the new Huawei is the truly intriguing feature as it's a huge 4000 mAh battery which is designed to last up to 11 hours and 36 minutes under the worst circumstances. The battery life of this Huawei P20 Pro surely puts to shame other prestigious smartphones that haven't reached that record yet. Also, the P20 Pro has an IP67 water resistance and greatly improved speakers that will indeed please the customer.
However, some reviews reveal that the Huawei P20 Pro still has two major drawbacks. First, the new triple-camera smartphone doesn't sport a wireless charging ability nor a headphone jack as well. And many parties strongly imply that as the Huawei P20 Pro is cost nearly 1100$, it should've contained a wireless charger to go hand in hand with its other new features.
And considering the design, Huawei decided to present the audience with a chic and catchy design to illuminate the new P20 Pro smartphone even more. Nevertheless, the new Huawei brings the customers with the two notch options; once you purchase the P20 Pro, you'll be able to sport a notch smartphone or no notch smartphone as well. It's entirely up to you! And if you decide to conceal the notch, you'll be presented with your notifications, time, date and battery status instead. The Huawei P20 Pro indeed is the right formula of stylish and functional.
In addition, let's not forget the three-camera deal Huawei brings the customer. You'll be able to enjoy a 20 and 40 megapixel cameras alongside a 3 times zoom 8 megapixel one as well. The triple-camera formula brings some new flavor to the smartphones industry and definitely meets individual differences quite easily. The P20 Pro provides sharper, clearer and more beautifully detailed shots you don't want to miss!
The new Huawei P20 Pro surely poses great threat and tough competition to other prestigious brands. The P20 Pro has some tricks and tweaks you need to check them yourself. And as the viral company is focusing on more than one market globally and internationally, you'll be out of chances if you don't purchase the smart smartphone right now.