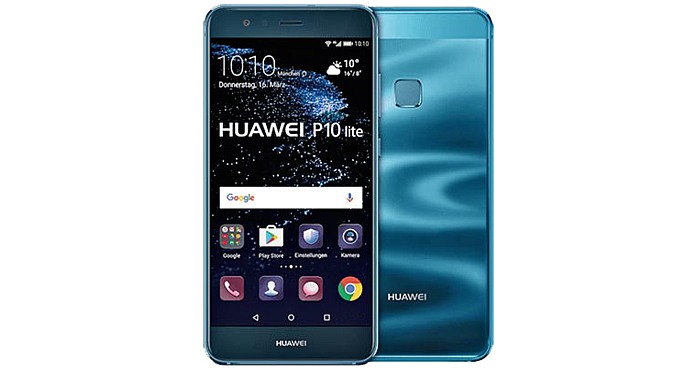 The Huawei P10 has not actually been officially announced. There has been many rumors surrounding the appearance of the product, but recently it was found that preordering is now available in Europe. Monclick, based in Italy, is the first retailer to offer it on their site for sale.
While there are currently no photos of this long anticipated device, there are some specs that have made headlines.
The OS of the Huawei P10 is going to be Android Nougat.
The display is a handsome 5.2 inches and features full HD resolution.
The CPU is octa-core.
Internal storage is rated at 32GB and runs on 4GB of RAM.
The rear-facing camera will be 12 megapixels.
The P10 will feature one single SIM slot.
The device will be available in the colors of white, gold or black.
Price range is estimated to be roughly $380.
Huawei showed up at the Mobile World Congress with a P10 and P10 Plus introduction earlier this year. There is a Lite version, but it is assumed this model will not have dual cameras, which is said to be just about the biggest difference between them.
It is possible, according to more industry rumors, that the P10 Lite will be available by April 10th of this year, at which time you may preorder your very own. With an impending date set that close, it is likely that the official word will be forthcoming very soon.
While the P10 is not an entirely drastic change from the P9, it does have a few important changes, like the ones mentioned above. Straight out of the box, you will get the P10, a 4.5A charger, a USB C cable, a protective case, ear buds, a SIM ejector pin as well as informational flyers.
Other changes in the P10 include a more narrow design than the P9, but continuing on with the all-metal design that has worked so well. The fingerprint scanner will now reside on the front of the P10 as a part of the more functional home button. The scanner will provide, for one thing, more ease in unlocking the phone, most notably from a prone position when laid flat.
Some people are slightly disappointed that a waterproof feature did not come with this phone, since many other major brands are adding that to their features list, but in hindsight, it is still something to look forward to when the P11 comes out.